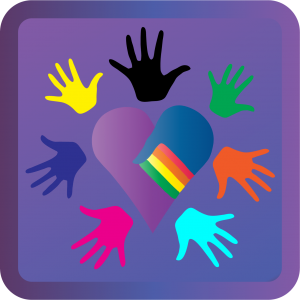 Diversity and Inclusivity – Cultural Competency
Almost all CAWA workshops have a virtual and face to face option. Let us know which format will suit your needs.
Audit your programs, teams and workplace culture to map the inclusivity of your organisation.
Learn how to diversify your staff and volunteers and how to remove barriers that may be preventing people from accessing your services.
LGBTIQ Cultural Competency and Inclusive Practice Training
3.5 -5.5 hrs (approx. 12-30 participants):
Including inclusive practice resources, handouts, and a comprehensive outcomes report and an action plan for any further steps required for development in this area.
Content Covered:
Biological sex overview (including Intersex Variation)
Gender Roles/ Norms
Gender Expression
Gender Identity (Trans women, Trans man, Gender Non-Binary, Brotherboy, Sistergirl)
Pronouns
Sexuality Identity
Homo/Bi/Trans/Phobia and Intersexism
Privilege
Intersectionality considerations (Aboriginal and Torres Strait Islander, Disability, Cultural Diversity)
Gender Neutral Language and Practice
Why creating an inclusive environment is important
How to create an inclusive environment for clients and staff
How to signal to the community that your organisation is an inclusive environment
Resources and Referrals: Developing Pathways and Community Connections.
We can also customise content and create supporting resources specific to your needs.
Awareness Raising Presentations
0 mins- 2 hours (20-200 participants):
Single speaker- or we can arrange a panel of speakers from local LGBTIQ+ groups and organisations.
Organise an information session to raise awareness about LGBTIQ+ Inclusive Practice, LGBTIQ+ Rights or Allyship. Connect with local groups and organisations and build relationships and referral pathways.
These can be done anytime, but you may wish to link your session in with the following days of note:
Transgender Day of Visibility- March 31st
International Day Against Homophobia, Biphobia, Intersexism and Transphobia (IDAHOBIT)- May 17th
Wear it Purple Day- last Friday in August
Bisexual Awareness Week- September 23rd
International Lesbian Day- October 8th
Perth PrideFest- November
Inclusive Practice Auditing
Audit your systems, forms, communications, website and resources to assess their inclusivity and diversity and receive a detailed report of recommendations and a plan to implement them.
Policy and Consultancy
Individualised and tailored consultancy services including policy review and creation.