CAWA Capability Statement
Check out the CAWA Capability Statement to see some of our most recent projects
Suicide awareness and intervention training saves lives.
ASIST, safeTALK and mental health and wellbeing training not only increases staff capacity to support clients; but also creates safer workplaces, more resilient employees and contributes to building healthier, happier and stronger communities.


Learning about Diversity and Inclusivity ensures you are following best practice standards and leads to better outcomes for the whole of community
Creating a mentally healthy and non-discriminatory workplace/community space ensures you have a culture that lets people be able to be their best and do their best.
CAWA helps you create safe spaces. We value:
WORKING TOGETHER: We at CAWA value our staff, volunteers and our partners. We believe that when we work together we can achieve better results. We look for partnerships that will strengthen the work that we do and the communities we serve.
BUILDING THE CAPACITY OF OTHERS: We at CAWA value our role in supporting community members to work towards community solutions that will create a suicide safer community. We provide community-based solutions to community-based problems.
DIVERSITY: We at CAWA demonstrate culturally informed practice and strive to ensure that our approach is inclusive of 

all

Australians. Our staff and volunteers have knowledge and training to specifically support Aboriginal and Torres Strait Islander, LGBTIQ+, People with Disability, Culturally and Lingusitically Diverse people and people living in Rural, Regional and Remote locations.
BEING EXPERIENCE DRIVEN: We at CAWA are driven by Lived Experience / Peer Perspectives (LEPP) and value this approach above all. We believe that combining research driven, effective programs with the voice of LEPP provides an exchange which is both meaningful and powerful in its capacity to create change.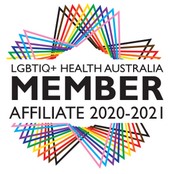 CAWA is a signatory to the Life in Mind –Everymind Communications Charter